Running your business on the latest technologies doesn't have to cost an arm and a leg.
With our secure CloudWerxe™ solution, your business can benefit from top tier infrastructure, hardware and software without having to worry about paying for the expensive upgrades. We build, manage and host your infrastructure while you focus on running your business.
With our backup and disaster recovery service, you'll be able to:
Enhanced productivity and reliability within a secure cloud environment

Disaster Recovery and Business Continuity built in

Improved security and compliance

Fully scalable infrastructure

Work from anywhere, anytime on any device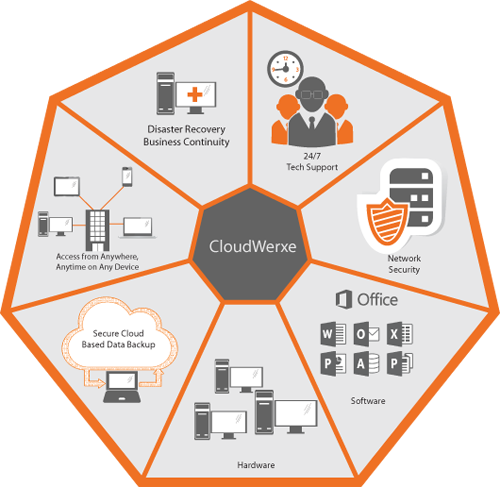 For more information on this unique solution, contact us today for more details.