Presented by…

You'll never think about cybercrime the same way again.
Join us for breakfast on November 15 and learn about the methods cyber criminals use to conduct attacks over the Internet and how they borrow elements of a company's business model to steal money and data. You'll also discover various techniques to protect your enterprise data against these attacks.
Included in this complimentary seminar – we will review the best practices and tips that you can use to safeguard and secure your document based data.
Topics to be covered, include:
The business of hacking: A "dark" value chain
Quantifying the rise of cyber crime
Who the cyber criminals target
How it works: Ransomware as a Service (RaaS)
Understanding industry and government security standards
How to protect your organization
The attorney's role
Save your seat for this event now:
Register here!
---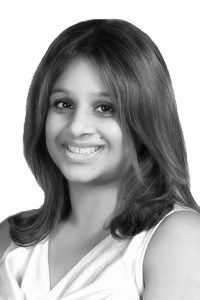 Featured Speaker:
Sejal Lakhani-Bhatt
Chief Executive Officer
TechWerxe
www.techwerxe.com
Event Details:
Date/Time:
November 15, 2017 | 9:00am – 12:00pm
Location: YJP NYC  
107 E 16th St. New York, NY 10003